Lead Faculty
Head of Forest Resources Management (FRM)
Instructor:
GEM 520 – Remote Sensing for Ecosystem Management
GEM 521 – Advanced Earth Observation and Image Processing
Professor
Canada Research Chair in Remote Sensing
Head of Integrated Remote Sensing Studio (IRSS)
Forest Resources Management
My main research focus is the use of remote sensing technology to assess forest resources, both for conservation and production applications. I am specifically interested in advanced forest inventory techniques using high spatial resolution optical remote sensing imagery and LIDAR, use of remote sensing for the ecosystem and carbon accumulation modelling for biodiversity, production and greenhouse calculations, and detection of damaging agents in forests using spectral forest condition mapping.
In MGEM I am one of the faculty mentors and teach introductory and advanced remote sensing courses.
Selected Publications
Hermosilla, Txomin; Wulder, Michael A.; White, Joanne C.; Coops, Nicholas C.; Hobart, Geordie W. (2017) Updating Landsat time series of surface-reflectance composites and forest change products with new observations. International Journal of Applied Earth Observation and Geoinformation 63, 104-111
Coops, Nicholas C.; Hermosilla, Txomin; Hilker, Thomas; Black, T. Andrew (2017) Linking stand architecture with canopy reflectance to estimate vertical patterns of light-use efficiency. Remote Sensing of Environment 194, 322-330
Bolton, Douglas K.; Coops, Nicholas C.; Hermosilla, Txomin; Wulder, Michael A.; White, Joanne C. (2017) Assessing variability in post-fire forest structure along gradients of productivity in the Canadian boreal using multi-source remote sensing. Journal of Biogeography 44, 1294-1305
Rickbeil, Gregory J. M.; Hermosilla, Txomin; Coops, Nicholas C.; White, Joanne C.; Wulder, Michael A. (2017) Barren-ground caribou (Rangifer tarandus groenlandicus) behaviour after recent fire events; integrating caribou telemetry data with Landsat fire detection techniques. Global Change Biology 23, 1036-1047
Goodbody, Tristan R. H.; Coops, Nicholas C.; Tompalski, Piotr; Crawford, Patrick; Day, Ken J. K. (2017) Updating residual stem volume estimates using ALS-and UAV-acquired stereo-photogrammetric point clouds. International Journal of Remote Sensing 38, 2938-2953
---
Lead Staff
Dr. Kathleen Coupland
MGEM Program Coordinator
My role within the MGEM community is multifaceted. I am responsible for coordinating the day-to-day activities within the program, as well as providing dedicated support to the students and the MGEM teaching team. I have been connected to UBC Forestry's professional master's programs since 2014 when I was a student in MGEM's sister program, the Masters of Sustainable Forest Management.
Research Interests
My research focuses on the application and development of novel classification schema onto forests with the aim of trying to quantify non-timber forest values. I specifically have focused on trying to quantify educational values present for forestry education with urban forests, using UBC as a case study. This research utilized both quantitative and qualitative methods and included a LiDAR canopy analysis of every tree on the UBC campus.
Selected Publications
Polinko, A. D., & Coupland, K. (2021). Paradigm shifts in forestry and forest research: a bibliometric analysis. Canadian Journal of Forest Research, 51(2), 154-162.

Coupland, K., Magalhães, J., & Griess, V. C. (2022). Connecting Forestry Learning Objectives to Urban Forest Types. Journal of Forestry, 120(3), 256-270.
---
Faculty
Instructor:
GEM 510 – Geographic Information Systems for Forestry and Conservation
GEM 511 – Advanced Geographic Information Systems for Environmental Management
FCOR 599 – Project Proposal Development and Proof of Concept
Assistant Professor
Forest Resources Management
Paul Pickell earned his Bachelors of Arts and Sciences from The Evergreen State College in 2011, with his area of interest being sustainability and environmental studies. He later completed his Ph.D. at The University of British Columbia in forestry. He has worked as a postdoctoral research fellow at the University of British Columbia, a lecturer at Simon Fraser University, and more recently as a remote sensing scientist with the BC Ministry of Forests, Lands, Natural Resource Operations and Rural Development. Currently, he is an Assistant Professor of Teaching for the MGEM Program. Paul has been teaching geographic information systems at The University of British Columbia since 2017. He has also taught remote sensing, biogeography, urban forestry field school, research methods, and scientific writing. Currently, he is writing an open-access textbook on geographic information systems.
Selected Publications
Pickell, P.D., Chavardès, R.D., Li, S., Daniels, L.D. (2020). FuelNet: An Artificial Neural Network for Learning and Updating Fuel Types for Fire Research. IEEE Transactions on Geoscience and Remote Sensing
San-Miguel, I., Coops, N.C., Chavardès, R.D., Andison, D.W., Pickell, P.D. (2020). What controls fire spatial patterns?: predictability of fire characteristics in the Canadian boreal plains ecozone. Ecosphere 11: e02985

Pickell, P.D., Coops, N.C., Ferster, C.J., Bater, C.W., Blouin, K.D., Flannigan, M.D., Zhang, J. (2017). An early warning system to forecast springtime human-caused fire activity from satellite-observed greenness. Scientific Reports 7: 14190
---
Jen Baron
Instructor:
GEM 500 – Landscape Ecology and Management
PhD Candidate
Forest and Conservation Science (FCS)
Jen Baron joins the MGEM program as a PhD Candidate in the Department of Forest and Conservation Sciences and a researcher with the Pacific Institute of Climate Solutions (PICS) and Canada Wildfire Strategic Network. Jen became involved with the MGEM program in 2019 and has since been involved with GEM500 and FCOR99 through instruction, course development, and mentorship. In 2022, she was awarded the Killam Graduate Teaching Award and the Jordan L. Burke Memorial Award in Forestry in recognition of her contributions to the MGEM program. Her teaching interests include forest ecology and disturbance, wildland fire science, landscape ecology, statistics and data science in R.
Research Interests
Jen's research interests include patterns of and interactions between disturbance and landscape change, synergistic approaches incorporating historical ecology and remote sensing, and applications of statistical and simulation modelling to address ecological questions. Her current research is at the nexus of theory and application, addressing landscape change and fire risk through past trends and contemporary management decisions. She aims to understand how the legacies of fire suppression and fuel accumulation determine current fire behaviour and interact with future climate and management. Through this work, she collaborates with a diverse group of knowledge holders to help shape management, policy, and the next generation of fire research.
Selected Publications
Baron, J. N., Gergel, S. E., Hessburg, P. F., & Daniels, L. D. (2022). A century of transformation: Fire regime transitions from 1919 to 2019 in southeastern British Columbia, Canada. Landscape Ecology.
Brookes, W., Daniels, L. D., Copes-Gerbitz, K., Baron, J. N., & Carroll, A. L. (2021). A Disrupted Historical Fire Regime in Central British Columbia. Frontiers in Ecology and Evolution, 9, 676961. https://doi.org/10.3389/fevo.2021.676961
Baron, J. N., & Rubin, B. D. (2021). Secondary invasion? Emerald ash borer (Agrilus planipennis) induced ash (Fraxinus spp.) mortality interacts with ecological integrity to facilitate European buckthorn (Rhamnus cathartica). Canadian Journal of Forest Research, 51(3), 455–464. https://doi.org/10.1139/cjfr-2020-0134
---
Instructor:
GEM 530 – Geospatial Data Analysis
Assistant Professor
Suborna Ahmed is a lecturer at the Masters of Geomatics for Environmental Management Program at University of British Columbia. Suborna received her PhD in Forest Biometrics at UBC (2016), from FRM Department, completed postdoctoral researches in the FRM and the Department of Wood Science at UBC, and previously completed MSc (2008) and BSc (2006) degrees in Applied Statistics from the University of Dhaka. Previously Suborna worked as a statistician for the Canada Revenue Agency (CRA) in Ottawa, a biometrician consultant at the BC Ministry of Forests, Lands, and Natural Resource Operations, and a statistical analyst in various forestry-related projects.
Research interests include
Quantitative analysis of complex forestry datasets in various areas: tree improvement, tree plantation, experimental trials, permanent sample plots (PSPs), fertilization trials etc.
Educational research on subject-specific teaching evaluation and identifying effective implementation plans.
Effectiveness of open sources for teaching and learning geospatial data analysis using Python.
Quantifying quality control tool based on machine learning approaches.
Selected Publications
Ahmed, S.S., LeMay, V., Yanchuk, A., Robinson, A., Marshall, P., and Bull, G. (2020). Meta-Modelling to Quantify Yields of White Spruce and Hybrid Spruce Provenances in the Canadian Boreal Forest Forests. 11(6): 609. https://doi.org/10.3390/f11060609
Ahmed, S.S., Cool, J. and Karim, M.E. (2020). Application of decision tree-based techniques to veneer processing Journal of Wood Science. 66. https://doi.org/10.1186/s10086-020-01904-0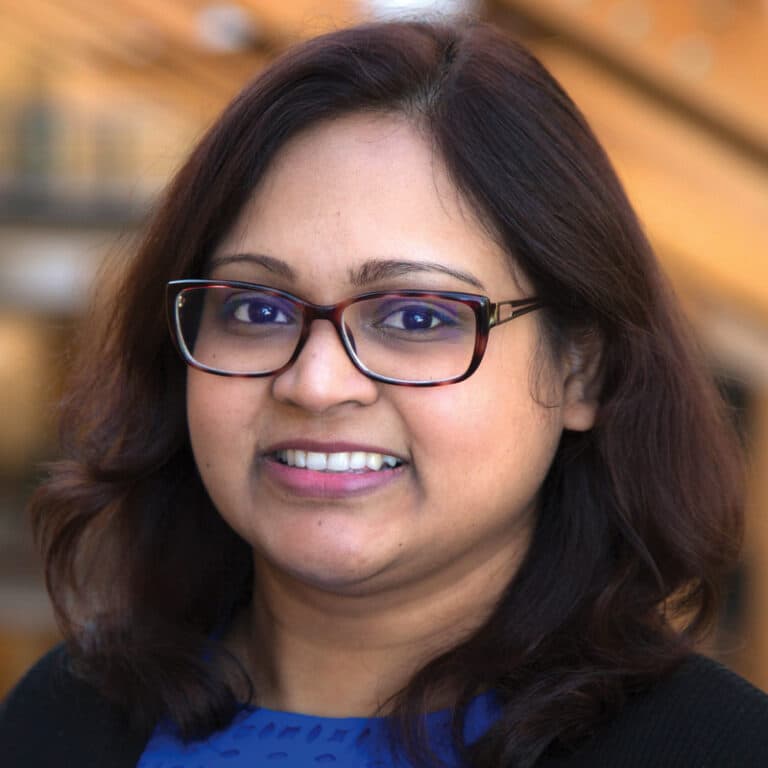 ---
Instructor:
GEM 540 – Linear Regression Models and Introduction to Spatial Statistics
Assistant Professor
Silviculture
Ignacio Barbeito is interested in refining novel silvicultural practices designed to guide the establishment and management of forests under global change. He uses a combination of field measurements, remote-sensing data and modelling. Much of Ignacio's work to date has examined long-term experiments to address current questions about how to achieve resilience of forest stands to extreme events, and balance trade-offs such as for timber production, biodiversity and other ecosystem attributes and services.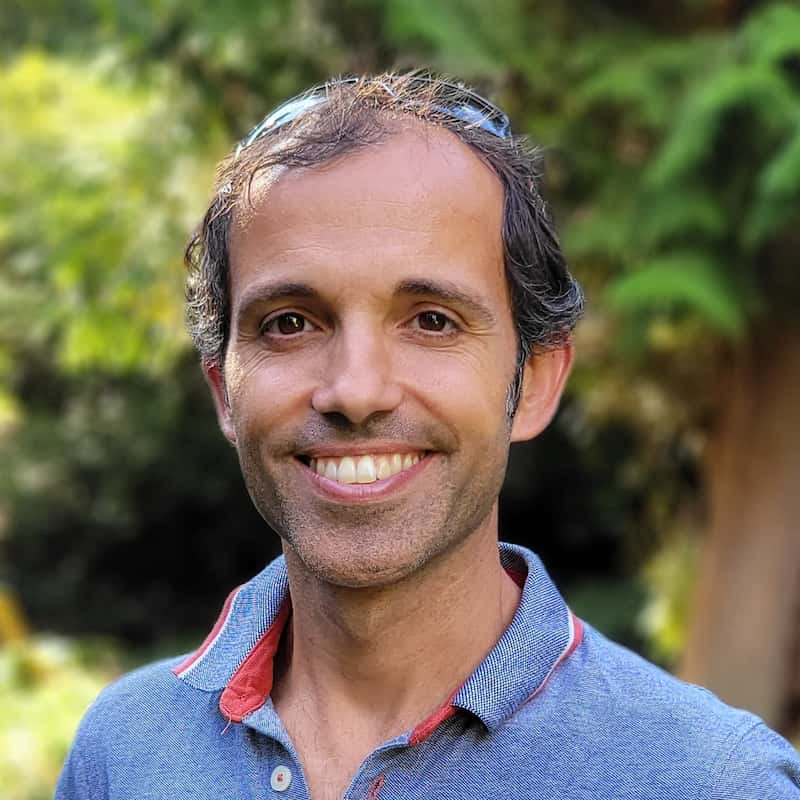 ---
Instructor:
GEM 500 – Landscape Ecology and Management
Professor
Associate Dean, Academic
Head of Landscape Ecology Lab
Forest Conservation Sciences
Research focus areas:
Mapping and quantifying ecosystem services
Social-ecological landscapes and resilience
Historical dynamics of large river-floodplains
Mapping & monitoring with First Nations
High-resolution image analysis (satellite imagery and historical aerial photographs)
---
Paul Hacker
Instructor:
GEM 521 – Advanced Earth Observation and Image Processing
PhD Candidate
Forest Resources Management (FRM)
Paul Hacker received his Bachelor of Science in Natural Resources Conservation: Science and Management from UBC in 2015 and was a member of MGM's first cohort in 2017/18. After completing MGEM, Paul joined the Integrated Remote Sensing Studio as a PhD student in 2018. His research utilizes drone-based imaging spectroscopy to quantify the impacts of human activities on plant function in endangered prairie-oak savannahs on B.C.'s south coast. Paul has worked as a Teaching Assistant for GEM 510 and GEM 521 since 2018/19 and contributed to Dr. Pickell's open-access textbook on geographic information systems.
Selected Publications
Hacker, P. W., & Coops, N. C. (2022). Using leaf functional traits to remotely detect Cytisus scoparius ( Linnaeus ) Link in endangered savannahs. NeoBiota 71: 149–164. https://doi.org/10.3897/neobiota.71.76573
Hacker, P. W., Coops, N. C., Lalibert, E., & Michaletz, S. T. (2022). Variations in accuracy of leaf functional trait prediction due to spectral mixing. Ecoloigcal Inicators 136. https://doi.org/10.1016/j.ecolind.2022.108687
Hacker, P. W., Coops, N. C., Townsend, P. A., & Wang, Z. (2020). Retrieving foliar traits of Quercus garryana var. garryana across a modified landscape using leaf spectroscopy and LiDAR. Remote Sensing, 12(1). https://doi.org/10.3390/RS12010026
---
Support Faculty
Instructor:
FCOR 500 – Leadership and Sustainability
Justin is a lecturer at the Sauder School of Business and Leader of the Sustainability and Ethics Group. He teaches extensively on sustainability, innovation, and strategy, with a focus on graduate and executive learners. He has worked with big companies – like IKEA, Lyft, and Rolling Stone – to implement climate innovations. Justin serves as an advisor and board member to several technology start-ups and First Nations in Canada. He graduated with a BA in International Relations and a PhD in Wood Science from the University of British Columbia.
https://www.sauder.ubc.ca/people/justin-bull
---
Instructor:
FCOR 503 – Policy Analysis
Research Associate
Institute of Mining Engineering
Dr. Jocelyn Fraseris a research associate at the Norman B. Keevil Institute of Mining Engineering, where she earned her PhD. Her current work addresses social risk and social responsibility in the global mining sector. Her research interests are complemented by 15 years of experience as a consultant in public engagement, social responsibility and sustainability in the fields of mining, forestry, energy generation and transmission, and transportation.
Jocelyn's research interests include:
Public participation and community engagement
Social risk and social responsibility
Creating shared value
Business model change and transformation
Selected Publications
Lister, J., & Fraser, J. (2020). Who are the Carbon Leaders? Improving Rankings and Business Ambition. Academy of Management Proceedings (Vol. 2020, No. 1, p. 18465). Briarcliff Manor, NY 10510: Academy of Management.
Fraser, J., Bat-Erdene, Z., & Kunz, N. C. (2020). Social license needs business strategy. The Extractive Industries and Society. In press. https://doi.org/10.1016/j.exis.2020.10.007
Fraser, J. (2018). Mining companies and communities: Collaborative approaches to reduce social risk and advance sustainable development. Resources Policy In Press https://doi.org/10.1016/j.resourpol.2018.02.003.
Fraser, J. & Scoble, M. (2016). Social risk as an agent of change. AUSIMM Bulletin, April 2016 https://www.ausimmbulletin.com/feature/social-risk-as-an-agent-of-change/
---
Instructor:
FCOR 501 – Project Management
Adjunct Professor
Sauder School of Business
Stephanie Arbuckle is an Adjunct Professor at the Sauder School of Business, in the Organizational Behaviour and Human Resources department. She is also a practitioner, a project manager and a management consultant in the IT industry. Her educational background includes an Honours Bachelor of Commerce degree from the University of Ottawa (Marketing and IT). She also has a master's certificate (Science, Technology & Society Studies at the University of Maastricht), and a master's degree (Liberal Arts at Simon Fraser University). She holds a Project Management Professional (PMP) designation.
Stephanie has over 20 years of experience in the IT consulting, strategic management, and project management fields as a strategic consultant, account manager, project manager and coach. She is especially interested in ways to achieve 'deep democracy' on teams, believing this is the best conduit to creative collaboration. Her expertise includes team coaching, project management training, project management maturity assessments, and PMO design. Stephanie has led projects, as well as project management improvement efforts, for biotech companies, engineering firms, web design agencies and educational organizations. She has also led marketing strategy and planning efforts for large firms as well as start-ups.
---
Tom Urban
Instructor:
FCOR 502 – Entrepreneurship
Assistant Professor
Forest Measurements and Biometrics
Sauder School of Business
Tom Urban is the Founder of Agribusiness Advisors, an Entrepreneur in Residence at the University of British Columbia and an Adjunct Professor at the Sauder School of Business. Tom has worked in the agriculture and start-up world for 30 years. Agribusiness Advisors currently has 20 early-stage investments in its portfolio representing a broad cross-section of the Ag value chain. Tom received his undergraduate degree from Middlebury College and an MBA from the Harvard Business School.