Program Director
sara.barron@ubc.ca
Sara Barron is the Program Director for the Master of Urban Forestry Leadership program at the University of British Columbia. Prior to this role, she was a lecturer in the Master of Urban Horticulture program in the School of Ecosystem and Forest Sciences at the University of Melbourne, Burnley campus. While in Melbourne she was academic lead for the Australian School of Urban Forestry, a unique professional program for urban forest practitioners. She was also a member of the core development team of UBC's Bachelor of Urban Forestry program and was responsible for the development of several courses for the program.
Sara's research interests bridge landscape architecture and urban forestry. Her dissertation explored the design and assessment of future urban forest scenarios in compact communities. Her Master of Landscape Architecture graduation project explored the potential of reimagining rural residential landscapes to include Garry Oak ecosystems. As a member of the Design Centre for Sustainability, she worked with communities across western Canada to plan for sustainable futures, writing policy and drafting future plans. She currently works on a number of interdisciplinary teams exploring various aspects of urban greenspace contributions to climate adaptation and human well-being.
She is a member of the Green Infrastructure Research Group at the University of Melbourne and the Collaborative for Advanced Landscape Planning at UBC.
---
Senior Program Advisor
Honorary Professor (urban forestry)
Cecil is widely regarded as a world-leading expert within the field of urban forestry. For the past 25 years, he has studied, taught and advised on the role of trees and green space in our cities and towns. In the early 2000s, he helped found the field's leading academic journal, 'Urban Forestry & Urban Greening', and he co-edited several seminal textbooks. His particular interests include green space governance (including community involvement), people-nature relationships, urban ecosystem services, nature-based solutions, and green leadership. Cecil's work has brought him across the globe and he has always worked in close dialogue with decision-makers and practitioners and is eager to develop new research that has high practical relevance. Before coming to UBC, Cecil worked at Wageningen University (Netherlands), the European Forest Institute (Finland), the University of Copenhagen (Denmark), the Swedish University of Agricultural Sciences (Sweden), and the University of Hong Kong (Hong Kong, China). He is also a Director of the Nature-Based Solutions Institute and hold visiting professorships at several Chinese institutions.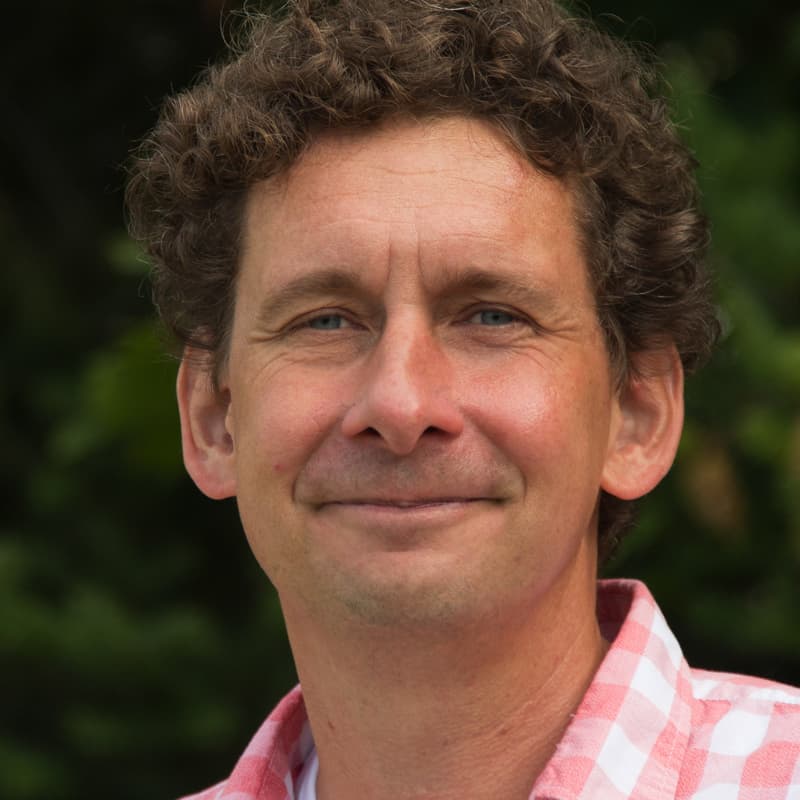 ---
Lecturer
I am an Assistant Professor of Teaching in the UBC Faculty of Forestry in Urban Forestry. I am very involved in many aspects of the undergraduate program including teaching or co-teaching (UFOR100) Greening the City, (UFOR220) Urban Forest Inventory and Assessment, and (UFOR110) Introduction to Urban Forest Design, as well as leading Field Camp and the Urban Forestry Capstone Course. Like most people, my love of trees stems from multiple sources, including growing up next to the Royal Botanical Gardens in Hamilton, Ontario. While walking through the Carolinian Forest with the odd tree labeled so that passersby could identify the species, I took the opportunity to understand and appreciate the vast diversity of species present. Eventually this interest led to summer jobs and later a career in urban forestry. I have been involved with various aspects of urban forestry in both professional and academic contexts, including working as an urban forester for the Town of Oakville, Ontario, and later as an environmental consultant, where I worked on multiple large scale projects. My educational background includes an undergrad in Geography, post-graduate diploma in Environmental Management, a course based masters in Environment and Sustainability, and a PhD in Urban Forestry. My past research interests explored the role of native species and other urban forest issues on municipal planning and resident attitudes, actions, and knowledge. My current research is mostly pedagogical in nature, exploring the educational leadership components of urban forestry. I keep an open-door policy, and encourage students to seek guidance on cultivating their urban forestry interests and future career paths.
---
Lecturer
Over a 35-year career, I have worked in both the forest industry and for Agriculture Canada before joining the City of Surrey. There, I held a senior leadership position for 25 years, responsible for managing the city's parks and urban forests, providing policy advice to elected officials and teaching in the city's leadership program. As a founding member of the Municipal Forestry Institute, I've been teaching leadership to international participants since 2006. I presently provide advice to municipalities on issues of urban forestry, and teach in UBC's Urban Forestry Program as an Adjunct Professor. I enjoy contributing to the urban forestry profession through service on boards and committees of several urban forestry organizations.
---
Meagan Hanna
Meg has been working in municipal horticulture since 2005. From her beginnings as a landscaping summer student to her current role as Living Collections Supervisor for the Montreal Botanical Garden, she has explored the diverse facets of municipal green space management and urban forestry. Meg has developed a particular interest in standards of practice and developing a common language with the arboriculture industry in Quebec. It is important for her that expectations are clear when making decisions that impact the urban landscape and the quality of the work we perform on a daily basis. She possesses a multidisciplinary academic background with a Bachelor's and Master's degree in political science and political history respectively along with a certificate in green spaces management. Meg is an ISA Board Certified Master Arborist with over a decade of volunteer service for causes that she is passionate about. She has served as president for the Quebec chapter of the International Society of Arboriculture (SIAQ) and she currently fulfils the role of Council of representatives delegate for the SIAQ. Meg has had the privilege to guest lecture for UBC as well as the University of Toronto, University of Nebraska and McGill. Sharing knowledge with others brings her immense joy and a sense of purpose.
---
Lecturer
My work focuses on below-ground systems of urban forests and how they affect ecosystem service provision. This focus allows me to address a variety of contemporary challenges faced by cities in managing their urban forests. Particular interests are stormwater management as mediated by the below-ground system, soil carbon, managing urban soils during land development, and manufactured, blended and engineered soils. As part of the soils technical committee for the Sustainable Sites Initiative (SITES®), I helped develop sustainability standards for soils during site development. I have a long-standing interest in linking design and ecological processes to solve urban problems and my teaching and research reflect this interest. I enjoy working closely cities and private practice to help address the many challenges of the urban environment.
---
Lecturer
I seek to create more liveable and equitable urban environments. During my career, I have had the privilege of working with communities and organizations across Canada and internationally to achieve environmental and sustainability goals.
My research focuses on urban forestry and socio-ecological interactions in urban environments, with an emphasis on environmental justice, human health, well-being, and climate change. I employ mixed methods approaches and have both quantitative and qualitative methodological expertise. I am currently examining four interrelated topics (1) the relationship between greenness exposure and public health in urban environments, with a focus climate change adaptation; 2) urban forest governance systems that promote resilience and equity; 3) smart technologies and their applications in urban forestry; and 4) environmental justice in urban environments. In the realm of environmental justice, my current research is particularly concerned with understanding the nature and dynamics of green gentrification, i.e., the physical or psychological displacement of residents due to local greening activities.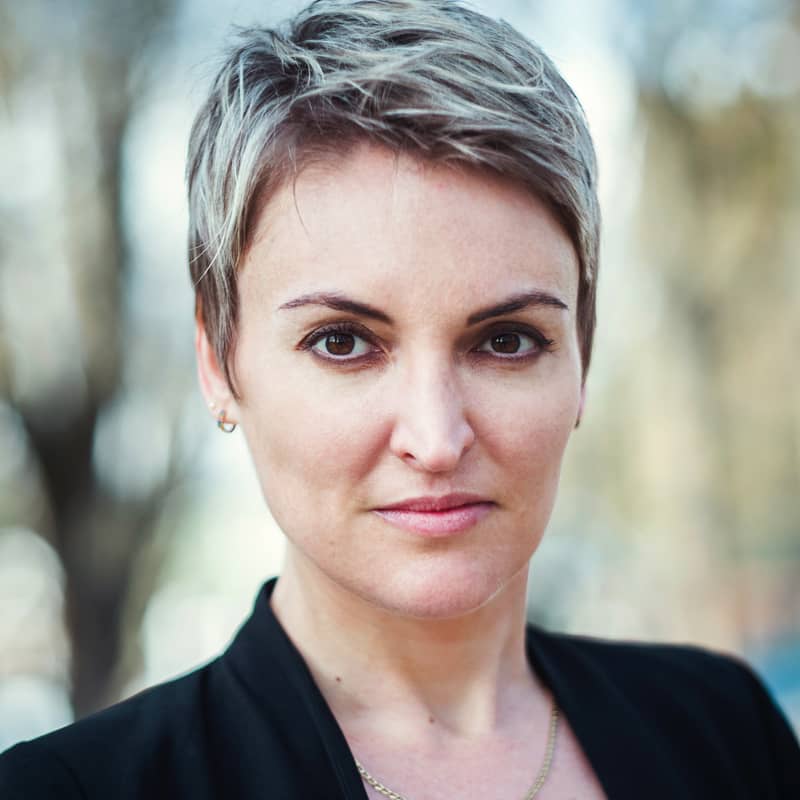 ---
Ryan Senechal
Sessional Lecturer
Ryan Senechal is a Sessional Lecturer at UBC's Faculty of Forestry and a practicing consulting arborist/urban forester with experience across municipal, commercial, education, and nonprofit sectors. He teaches (UFOR500) Developing Green and Resilient Cities – The Urban Forestry Approach, and he contributes as a guest instructor for field-based arboriculture instruction in the Bachelor of Urban Forestry program (UFOR300, UFOR400). Outside of UBC, Ryan advises on professional credentialling, arboriculture occupational regulations, industry standards of practice and apprenticeship curriculum, and on community-based urban forestry initiatives. Ryan is a first cohort graduate of UBC's Master of Urban Forestry Leadership, and graduated with an Arborist Apprenticeship from Humber College early in his professional career. He maintains professional credentials including ISA Certified Arborist, ISA Tree Risk Assessment Qualification, ISA Certified Tree Climber, TCIA Certified Treecare Safety Professional, BC Wildlife & Danger Tree Assessor, BC Endorsed Faller, and BC Climbing Arborist.
---
Program Contributors
Corey Bassett
Corey Bassett is a PhD Student at the University of British Columbia where she is researching urban forest management and ecosystem services. In the UBC Bachelor of Urban Forestry program, she worked to develop new course curricula, coordinate online courses, mentor students, guest lecture, and assist with teaching. Prior to coming to UBC, she worked and lived across the United States, where she has managed statewide urban and community forestry programs, performed arboricultural consulting and municipal tree care, and written many grants. In the tree care industry, she is very active around issues such as establishing career and mentorship pipelines for early career professionals, setting standards for tree care for wildlife, and connecting urban forestry with related disciplines.
Corey currently serves at the first Student Representative to the International Society of Arboriculture (ISA) Board of Directors, Public Outreach Director for the Pacific Northwest Chapter of the ISA's Board of Directors, core member and co-author for the Tree Care for Wildlife program of the Western Chapter ISA, and co-author for the upcoming edition of the ISA Certified Arborist Study Guide. Corey is an ISA Certified Arborist and holds the ISA Tree Risk Assessment Qualification. She completed a Master's in Environmental Studies, concentration Environmental Biology, and B.A. in Earth Science, concentration in Environmental Science, both from the University of Pennsylvania in Philadelphia, PA.
---
Johan Östberg
Johan Östberg, who is based in Sweden, is an Associate Professor with a PhD in Landscape Planning. Over the course of his career to date, he has produced over 100 publications, including reports, book chapters, popular and scientific reports, and peer-reviewed articles. He has been involved in a plethora of national and international networking and project activities. Moreover, he has been chairman for the ISA Conference Program Committee, vice president of the Urban Tree Growth & Longevity Working Group and is the current president of AREA (Arboriculture Research and Education Academy).
Apart from his academic career he is also the executive director for the Swedish Tree association, ISA Certified Arborist, TRAQ Qualified and active as a consultant. Concerning the latter, he is running a consultant networking comprising of consultants from a different profession, working together to create management plans for lager tree populations in Sweden. He also co-founded the Nature Based Solutions Institute in 2020.