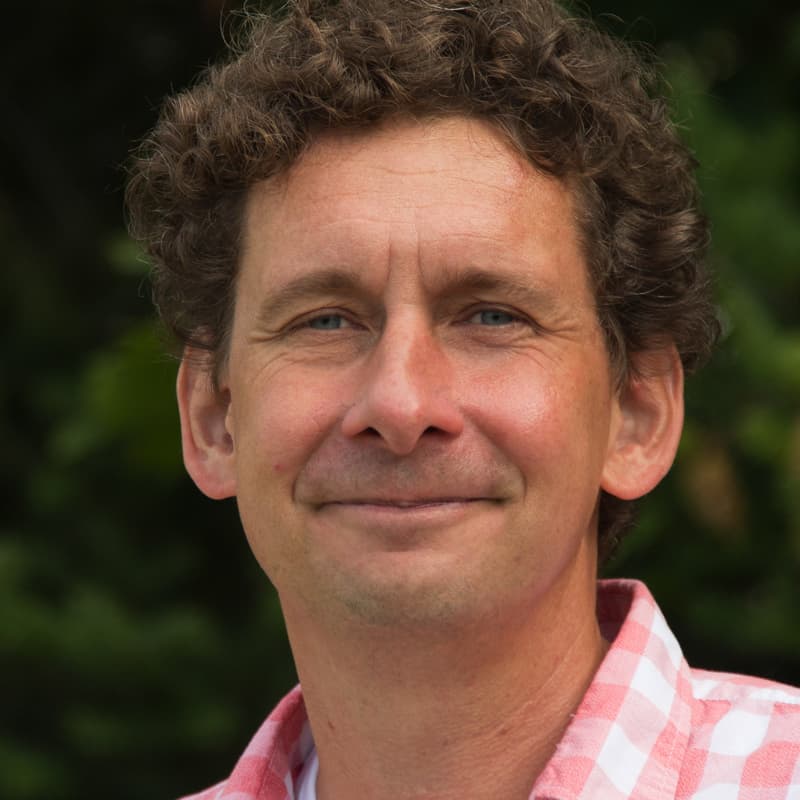 Research
For the past 25 years I have studied, taught and advised on the role of trees and green space in our cities and towns. My particular interests include green space governance (including community involvement), people-nature relationships and cultural ecosystem services, and urban forestry and urban greening. My work has brought me across the globe and I have always worked in close dialogue with decision-makers and practitioners, and I am eager to develop new research that has high practical relevance. Before coming to UBC, I worked at Wageningen University (Netherlands), the European Forest Institute (Finland), the University of Copenhagen (Denmark), the Swedish University of Agricultural Sciences (Sweden), and the University of Hong Kong (Hong Kong, China).
My research and teaching at UBC have focused on some of the aspects above, with strong emphasis on governance and policy aspects of urban forestry. I co-developed and taught undergraduate courses such as UFOR100 Greening the City, UFOR402 Urban Forest Administration, Policy and Law, and the capstone course. I am currently on leave from my professorship at UBC, but am still serving as Program Director of our new Master of Urban Forestry Leadership (start in summer 2021).
---
Projects
Routledge Handbook on Urban Forestry Completed
January, 2016 – April, 2017
Together with Francesco Ferrini and Alessio Fini (both University of Florence) I edited a new Handbook on Urban Forestry, with 35 chapters by over 50 authors on all aspects of urban forestry.
GREEN SURGE – Green Infrastructure and Urban Biodiversity for Sustainable Urban Development and the Green Economy Completed
November, 2013 – October, 2017
I was the PI and Project Coordinator of this European-Union funded research project until my move to UBC. During the final stages of this project (which ends in November 2017) I am still contributing to some of the outputs and publications. Moreover I am a member of the project's scientific advisory group.
An integrated approach to urban forestry for ecosystem-based adaptation Current
December, 2016 – December, 2020
This project led by postdoctoral fellow Tahia Devisscher adopts an innovative integrated approach to study social-ecological interactions that can enhance the management of urban forests for climate adaptation. Vancouver is one of the case studies.
The role of women in arboriculture and urban forestry Completed
December, 2016 – October, 2019
Project led by postdoctoral fellow Adrina Bardekjian. This research looks into the current role of women in the fields and professions of arboriculture and urban forestry, with focus on North America.
UBC campus tree inventory Current
May, 2017 – December, 2020
This joint effort with UBC Campus & Community Planning and the SEEDS programme aims to carry out a full, step-wise inventory and assessment of the urban forest at UBC's Vancouver campus. As a first step, trees in the Stadium Neighbourhood were inventoried.
Do Rainbows Come in Green? Urban Forests and Multicultural Citizenship Completed
June, 2017 – December, 2017
This International Research Roundtable, funded and hosted by the Peter Wall Institute of Advanced Studies, will bring together experts and stakeholders from across the globe to discuss diversity challenges and opportunities in urban forestry. The event will was held in October 2017. An associated SSHRC Connection Grant provided further support to the event, and the development of a network and future research.
Carbon accounting – including Canada's urban forests Completed
October, 2017 – March, 2018
Project funded by Environment Canada and led by Tree Canada. The aim is to improve carbon accounting of urban forests and urban forestry, as part of Canada's overall carbon accounting for forests. Moreover, proposals will be developed for future policy and urban forest assessment.
Urban Forest Governance in Canadian Cities – Managing for Success and Handling Calamities Current
June, 2018 – December, 2020
SSHRC-funded project on urban forest governance in selected Canadian cities.
---
Awards
L.C. Chadwick Award for Arboricultural Research 2013
Honorary membership, International Forestry Students' Association 2010
Silver Medal of the St Petersburg State Forest Technical Academy 2003
IUFRO Certificate of Appreciation 2002
Tim Peck Young Scientist Award (through European Forest Institute) 1999