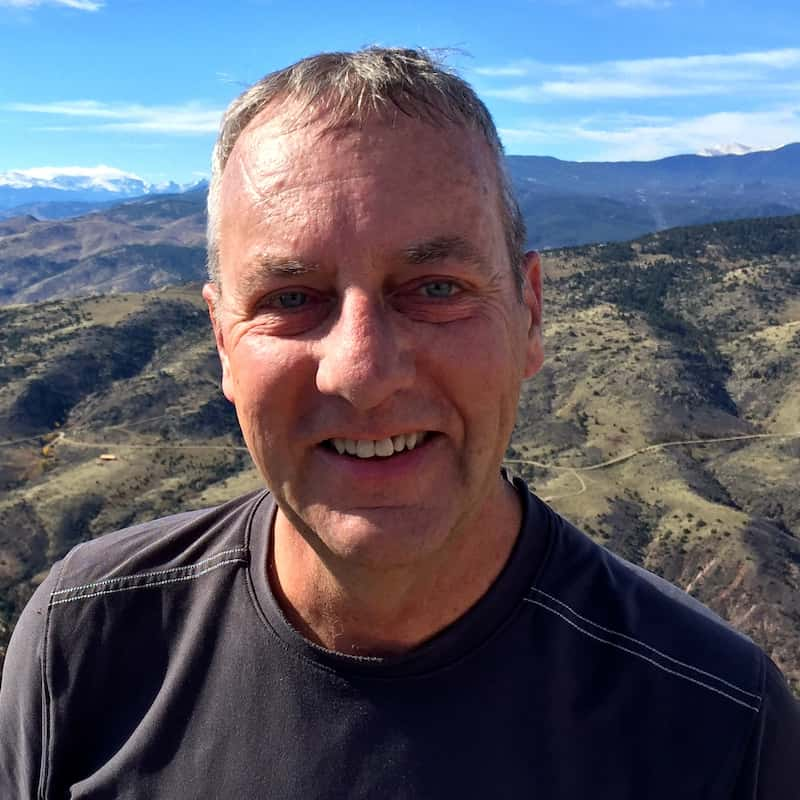 As UBC's Faculty of Forestry continues to expand its research and collaborations globally, professors Dr. David Bunn and Dr. Melissa McHale are paving the way for new forestry research initiatives in Africa. As part of a $750,000 grant from NASA, Dr. Bunn and Dr. McHale are working to develop an ecological forecasting system for South Africa's Kruger National Park and the surrounding region.
The system will be used to support conservation efforts in the area by combining species distribution data collected from the field with land-use and land-cover change data from NASA earth observation satellites. The project, which involves collaborating with top African scientists, will help guide efforts to protect and restore wildlife migration pathways and habitat in the park and surrounding areas. Bunn and his team aim to connect fragmented zones in a way that supports the needs of rural communities previously marginalized by apartheid conservation.
Join us in exploring the groundbreaking research and collaborations of Dr. Bunn in Kruger National Park and beyond by reading their inspiring piece below.
[1] Xikomaniso is the word for "possibility" in xiTsonga, one of South Africa's eleven official languages
---
"As a child growing up in South Africa, I spoke several local languages. Sadly, some of that competence has withered away, but I have enough remaining isiZulu, and xiTsonga to understand when trouble is on the horizon.
In January this year, our NASA-sponsored field team was struggling to set up a series of field cameras along a transect line out from a waterpoint in South Africa's iconic Kruger National Park. It was only an hour or so after dawn, and already the savanna sun was blazing down. Part of a wider, very exciting field research experiment, camera arrays like these are designed to collect species and habitat data that can be compared with land-cover change data from NASA satellites.
But not that morning. The armed game guard next to me began to talk softly but animatedly to her colleague, and I heard the xiTsonga word Nyarhi repeated several times. Buffalo. We would have to move quickly back to the vehicles, and as this realisation dawned, the first aggressive males in a large buffalo herd began to crash through the thornveld just ahead of us.
Dr. McHale and I joined UBC very recently. Together, we have spent decades of our academic lives working in the savanna regions of north-eastern South Africa. We have had many close encounters with so-called "big five" animals, but have never really felt in any danger, because of the extraordinary fieldcraft skills and Indigenous knowledge of the rural communities we have worked with for decades.
While Melissa and I were of course honoured to be offered positions in one of the top three Forestry faculties in the world, a major factor in our choosing to be here was Forestry's strength in comparative research in the global South. We are currently directing two NASA-funded projects (across locations in South Africa, Nigeria, and Ethiopia); however, our combined 30 years of experience in South Africa has centred not just on wildlife, but on collaborations with rural communities. For a time, I was the director of one of Africa's leading rural research bases, and worked on post-apartheid land claims, the history of Mozambican refugees, and the rights of access of communities to resources in protected areas. The two of us have spent decades working with the 17 villages and tribal and municipal leaders in the HaMakuya region of northern South Africa, and villages and customary authorities in the Bushbuckridge region.
In Melissa's case, moreover, this has to significant long-term research on urban ecology in the global South, democratizing ecosystem services, and the growth of secondary cities in Africa.
Now at UBC, we are eagerly exploring connections with the many Forestry colleagues who have ongoing projects in Cameroon, the Democratic Republic of Congo, Tanzania, Mozambique, Malawi, Madagascar, and elsewhere. What is emerging, we think, is a new critical mass that will facilitate innovative work on rural livelihoods, conservation borderlands, land rights, political ecology, and indigenous knowledge systems, not just in Africa but in comparative work on cities and their rural hinterlands throughout the global South. This new impulse does not end at the doors of the Forest Sciences building: it extends to collaboration with other departments like Geography and Anthropology, UBC's campus museums, and research collectives like IRES and iBIOS, amongst others.
One of our NASA projects aims to develop an "ecological forecasting" system for South Africa's Kruger National Park and the surrounding region. This will enable scientists to better study and support conservation in and around Kruger, applying species distribution data collected from the field as well as land-use and land- cover change data from NASA earth observation satellites, including the new GEDI LiDAR system on the International Space Station. Three universities are collaborating with South African National Parks, tribal authorities, non-profits, and municipal conservation managers to produce predictive data systems that can easily be used on the ground for urgent and equitable conservation solutions.
The park and surrounding areas, where Melissa and I lived and conducted research for years, encompasses a biodiversity hotspot. Covering more than 7,500 square miles, and part of a wider, 100,000-square-mile transnational conservation zone, Kruger is also one of Africa's most diverse wildlife regions. Open savanna grasslands and mixed woodlands provide habitat for the "big five" African game species – elephants, lions, rhinoceroses, leopards, and Cape buffalo – along with many other rare species, including packs of the endangered African wild dog. As a study site, it is complex and very varied. It has seen massive changes since the end of apartheid in 1994, resulting in a mosaic of communal lands, private reserves, state protected areas, and game ranches. Our challenge now is to model effective ways of connecting these fragmented zones, but in a manner that supports the needs of rural communities previously marginalized by apartheid conservation.
Our work in South Africa is part, too, of a larger vision for Forestry: leveraging long-term partnerships Melissa and I have built, we hope develop a permanent, rotating presence for Forestry students and field scientists working out of the well-equipped Skukuza Science Leadership Initiative field base in the Kruger National Park. UBC programs moving through there will also be able to forge long-lasting relationships with our community partners, including the Nsasani Trust and GreenMatters, with their environmental justice programs and field courses for young black women in science.
I don't think this kind of critical mass could be achieved at any other university. With UBC Forestry as host, we hope to arrive at innovative solutions for Africa by building on our faculty's world class expertise: in its advanced earth observation and GIS units, its benchmark partnerships with First Nation land stewards, its interdisciplinary research projects on biodiversity and rural livelihoods in Nepal, India, Indonesia, China, Vietnam, or Laos, or its international forestry connections in Ecuador, Madagascar, Peru and a host of other places and impressive programs."