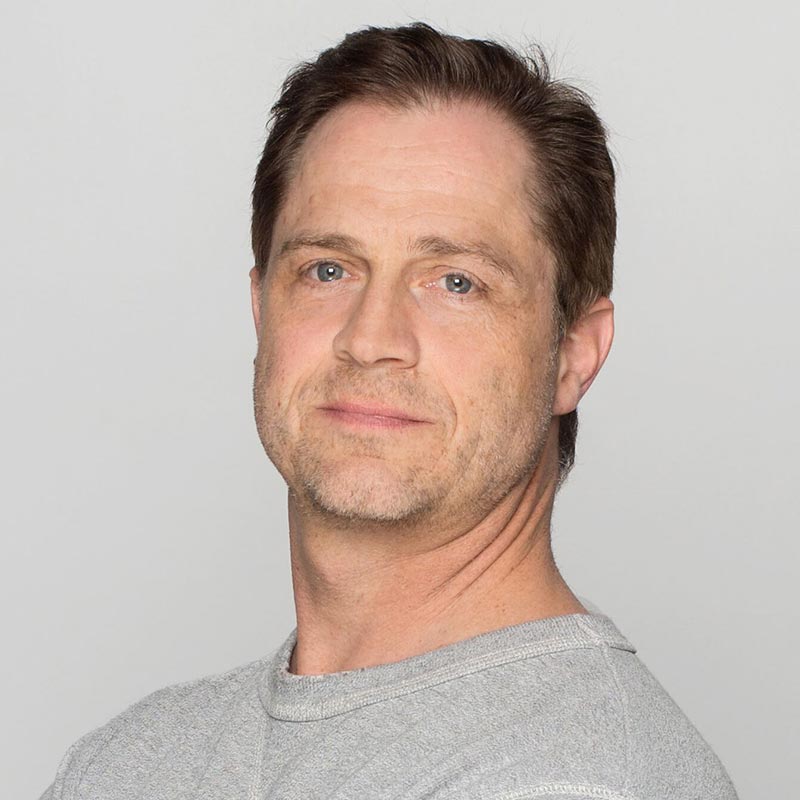 UBC Forestry is growing, and is introducing exciting changes to its undergraduate programs by introducing a new 'Bachelor's of Science in Natural Resources' starting in fall 2024. Five of the Faculty of Forestry's current degree programs are being unified into one degree, with students choosing from six majors, each providing a well-rounded education in unique fields of Natural Resource studies. With immersive learning experiences, from field schools and lab work, to co-op opportunities, students will gain practical knowledge and skills that are critical for solving our most pressing natural resource challenges. To walk us through some of the changes Professor Scott Hinch answers a few questions about the new undergraduate program.
1. Introduce yourself!
My name is Scott Hinch. I am a Professor in the Department of Forest and Conservation Sciences, and am also the Associate Dean for Students in the Faculty of Forestry. I am a fisheries scientist and lead the Pacific Salmon Ecology and Conservation Laboratory. I teach several class and field courses dealing with aquatic sciences, human impacts on aquatic systems, and fisheries conservation and management.
2. What is the rationale behind UBC Forestry's Bachelor of Science in Natural Resources degree?
At present, students enter year 1 into one of our 5 BSc degree programs which all involve natural resource sustainability, but each focusses on very different aspects of environmental science, management, technology, and application. Requiring new students to select one of these degrees, largely when they are in high school, is unreasonable given the complexity, breadth and depth of the degree disciplines. We feel students needs some 'immersion' in diverse environmental disciplines before selecting their ultimate academic path.
Our new degree brings together students in year 1 in two new courses, led by both Indigenous and non-Indigenous scholars, that introduces students to some of the most wicked environmental problems facing humanity such as climate change, catastrophic fires and floods, resource over-exploitation, food insecurity and poverty, to name a few, and will show how these sorts of challenges are truly interdisciplinary needing innovative ecological, social and entrepreneurial solutions. Students will use this knowledge to select their major. Also, the Faculty of Forestry has experienced unprecedented growth in recent years in our undergraduate programs so streamlining our degree options will make it easier to advise and mentor students during their programs.
3. What are the major subject areas covered in the Natural Resources degree?
The majors are: Bioeconomy Sciences and Technology, Conservation, Forest Management, Forest Operations, Forest Sciences, and Wood Products. There will also be an option to not select a major and have a more 'general' program which would enable a more 'accessible degree' with no required field schools (or their course fees) assisting those who are not able to spend significant time away from home due to employment or family obligations, or financial limitations.
4. What does this change mean for current UBC Forestry undergraduate students?
Current students will remain in their present programs which will all continue until they graduate. If they wish to transfer into the new degree, accommodations will be made for them to do so.
5. What advice would you offer to prospective students who are considering applying for the Bachelor of Science in Natural Resources program?
If you want an education that will give you practical knowledge and skills for a career in resource sustainability, if you are 'action-oriented' and want 'immersive learning experiences' like field schools and lab work, co-op opportunities, if you want a career where you can help solve some of the most pressing natural resource challenges that humanity faces, the BSc in Natural Resources is the degree you should consider.
Contact us at forestry.undergrad@ubc.ca.
Learn more about our BSc in Natural Resources.